Key ingredient to deliver what you promised
When it comes to fulfilling your promise as a coach there are key elements to focus on.
First – when they are onboarded. Sometimes coaches miss this step and they think they just have to send an invoice and a contract (which is highly recommended) and then that's it. But there's more to it because this is the first impression that a client gets when working with you. You really want to wow them! How can you make their onboarding experience fun and memorable? Send a customized email (with next steps with contract & invoice), schedule your onboarding call, send a gift, send access information. Think through all of the steps they would need and then make it something to remember.
Okay, now they're onboarded. So, what's next?
Now it's time for you to shine and do what you do best. This is the reason that they signed up with you. Make sure you give them the result that they paid for and if you can't give it to them – do everything in your power to make it right.
When you do the above right, you'll be someone that they will happily work with again and they can be a referral source for you.
You see, the customer experience is so important!
It is also a key growth accelerator in your business. The 2020 Walker Study suggested that about 86% of buyers are willing to pay more for a great customer experience. When they feel happy with your services, they are willing to pay a premium price of 13% (and as high as 18%).
I'm living proof of this.
When I was ready to open my business address. I went to my local USPS location to open a p.o. box (as that was the most popular option). But the experience was terrible! Long lines, horrible customer service, lost packages.
I couldn't do it anymore.
I started looking for alternatives and I found a UPS store that's actually closer to me than the USPS location.
But my experience with them is completely different.
Excellent customer service
Tracking on every package
Lines that move quickly
PLUS – I can have an actual address instead of a p.o. Box
So even though my local USPS store was cheaper – I happily pay to have my business address at UPS. Why? Because the service is much much better.
So you see why it's important to give your clients a great experience?
Below, I'm going to share some simple ways that you can do this.
Step 1: Deliver what you had promised, and add some more.
Michael LeBoeuf, an American business author once said: "A satisfied customer is the best business strategy of all".
If you are a health coach, give them their monthly health care routine and add a reboot program! Give them what you have promised and add some more. Never underestimate the power of a SURPRISE.
Not to forget, knowing your ideal client is important here. I always ask my client who "they can" serve best. That's what we call market research. It's very simple: If you know more, you can add more!
Let's take one more example.
If you are a business coach, and you know that your clients are struggling to sell high-ticket offers. Provide the solution by helping them analyze what exactly is going wrong. You provide tools to help position themselves better in the market. Add more to it by giving them strategies to reach and close those high-paying clients.
When you add more, you immediately gain their credibility and trust.
Step 2: Use your services to better position yourself in the market.
Delivering your promises will help you position yourself better in the market.
It is a great opportunity to build your brand.
I don't want to sound harsh but trust me your clients will make or break your brand.
My advice: Make sure you are providing better services than your competitors.
You are showing them why choosing you was the right decision.
Here is some key takeaway clients should get from your services:
What makes you different from other people in the market?
What are you doing differently than others?
Why should they pay you more than cheaper alternatives?
And, it serves both ways. If they are happy with your services, they will be glad to share amazing testimonials. And, the social proof will help your position better than your competitors.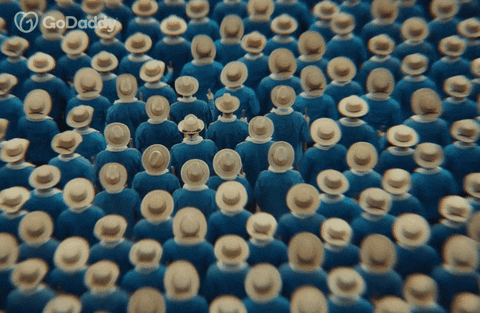 Step 3: While fulfilling your promises: Make a Support System your priority
"Support" is probably the only reason they reached out to you in the first place!
Gartner's study suggests, "89% of businesses compete through the customer experience they deliver". Your customer service will either make or break your business.
When they are going to use the strategies they've learned; they are going to face difficulties. Your support will play a key role in boosting their morals.
When you reach out for testimonials, they will probably not remember everything they've learned. But they will surely remember how you made them feel. So, supporting your clients throughout their journey is a great strategy.
So, before launching your services, make sure you have a robust support strategy in place.
It can be either one-on-one zoom calls once a week, email support, or group discussions.
When they like you and continue to like you, they will keep coming back to buy your premium services.
And, before you ask me why it is so important.
This is a number one business rule: It is cheaper to maintain existing customers than to attract a new one!
Now, strategize their customer journey for your business growth.
Ask me how?
Step 4: The secret power of Testimonials and Referral
The easiest way to build on the trust of your satisfying customer is to ask for testimonials.
Testimonials are like poetry, it's so simple but so meaningful.
If you are fulfilling what you've promised,
if they are seeing the results (and I'm sure they will),
and if it improves their life in any way,
they will not hesitate to give you a testimonial.
My personal favorite are video testimonials because you can use them in multiple ways. But, figure out the strategy and timing to ask for the testimonials. I have written this article about getting an amazing testimonial. Read it here.
Then offer them a Referral Program.
Okay, I know this is an old trick in the book, but it always works.
When you are delivering the product they ask for, you might as well ask for more beneficiaries!
Referral programs work both ways. You may call it an "early bird referral program" for people who trusted you when you were starting out. It will make them feel special.
Also, when they refer to your services, they are helping you create better social proof. Also, a better market placement will help you reduce your client acquisition rate.
Not to be technical, but who doesn't like things at a discounted price!
If you don't want to implement anything from this article, I expect you to at least implement this. It requires less effort, less money, and better returns. (This is also what my finance people call "better investment". )
Step 5: Offer them customer loyalty programs
If you are not a newbie, I am sure you are aware of the amazing benefits of customer loyalty.
I want you to understand the psychology of customer loyalty.
I am not going to talk about technical jargon. But, customer loyalty increases your client retention rate. An average loyal customer spends around 67% more in their 31st to 36th month than in their first six months.
I think businesses are built between people. And, customer relationships are a big part of building trust.
Offering a customer loyalty program should be your end game!
Step 6: Use everything you've learned to build that high ticket sales funnel
I know that selling high-ticket offers will give you a great learning experience.
So, why not build on that!
You will learn about the client's expectations. You will also learn about their fears and roadblocks. And, you need to use that to build a high ticket sales funnel.
Because the next step of growth is automation.
And, that's my favorite!
Give yourself some credit. You choose to sell that one $2000+ high ticket offer rather than selling 40 of a $50 program. You worked hard to niche down your expertise. You spend money on marketing, on pinning down your ideal client. Naturally, the return of interest should also be equivalent to your time and effort.
You might argue, but Roxanne I already have the funnel which works for me. Okay? Then how about improving that.
What is the point of building a high ticket offer if you won't sell them consistently? And, your current client is your asset to do that. Need I say more?
And you see it's not that different. If you follow everything I've mentioned in this article you are still far ahead of the rest of your competition.
To give it some edge, I've something better to offer: My perfect client masterclass!
Don't worry I am not trying to sell you anything. I am just offering my secret sauce on how to set up the right FB ad campaign to reach your perfect client.
This 60 minutes masterclass is something I am proud to share. I've curated it for ambitious business coaches, who want to learn more and deliver better. You can access it here and let me know how it changed your views on FB ads!